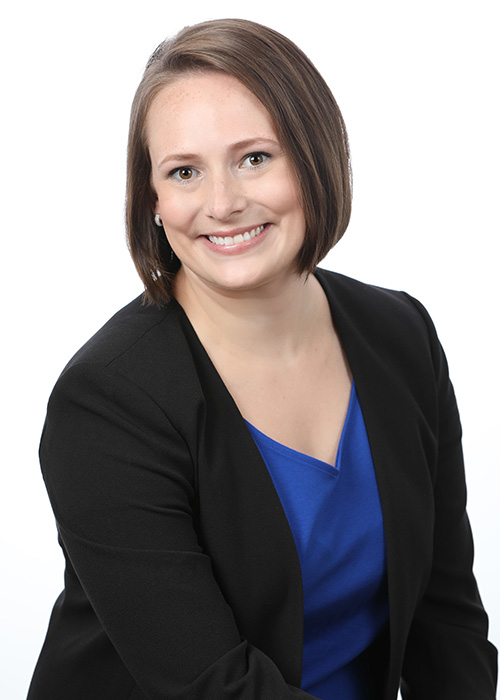 Angela Melland, DNP, PMHNP
Angela is a board-certified mental health nurse practitioner. She completed her Doctor of Nursing Practice degree at the University of Minnesota and has a Bachelor of Science degree in nursing with a minor in psychology from St. Catherine University. Her education provided her with a systems perspective of health care and has taught her how to become a change agent to improve mental health care. She has devoted her career to caring for people with a wide variety of mental health diagnoses. She has had the opportunity to build trusting and therapeutic relationships with her patients and advocate for their needs and struggles. She strives to instill a sense of hope while challenging patients to recognize their value as an individual. She is committed to serving her patients by promoting self-esteem, fighting stigmas, acknowledging the darkness, and helping them find the light.
Mental Health Specialties
Angela has a particular interest in mood and anxiety disorders and severe and persistent mental illness.
Mood Disorders
Severe and persistant mental illness
LGBTQ+
Whole Person Approach to Treatment
She includes cognitive behavioral therapy and integrative holistic health along with psychotropic medication in her individually tailored treatment plans. Angela believes in seeing patients as a whole person and not as a disorder. Continuing education and staying current on psychiatric medications and treatments is a priority to her, as well.
Advocate for People with Mental Illness 
Angela enjoys spending time with her family and her two cats, Bruce and Sanchez. She likes going to her family cabin, swimming, fishing, and canoeing. She also likes to discover and cook new recipes. Being politically active is important to her. She advocates for people with mental illness at the national and state level. She also educates and informs legislators on mental health issues of concern to improve the care we can provide. She is determined to decrease barriers to receiving mental health treatment.
"Giving people with mental illness profound compassion, genuine interest in their specific goals, and patience in guiding them toward their desired outcomes, allows them to feel empowered to drive their treatment plan. People with mental illness deserve to be treated with abundant respect, dignity, and grace." -Angela Melland, DNP, PMHNP