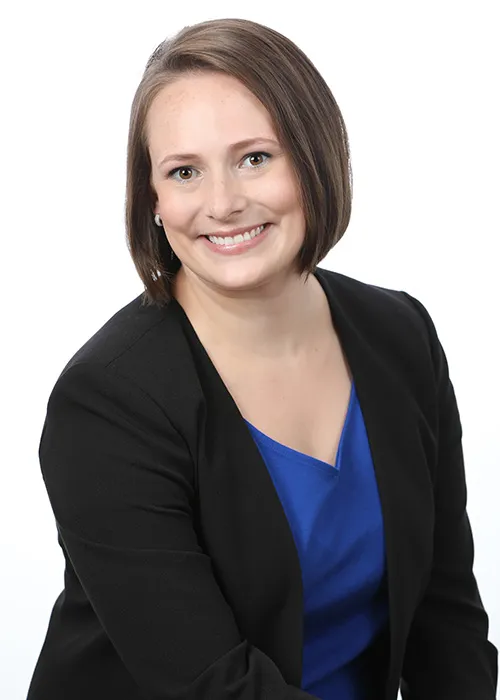 Angela Melland, DNP, PMHNP
(she/her/hers)
Are you looking for a psychiatric provider who sees you as an individual and not just a diagnosis? My name is Angela Melland, and I believe in seeing my clients as a whole person and not as a disorder.
I've devoted my career to caring for people with a wide variety of mental health diagnoses. I've also had the opportunity to build trusting and therapeutic relationships with my clients and advocate for their needs and struggles. My goal is to instill a sense of hope while challenging my patients to recognize their value as an individual. I'm committed to serving my patients by promoting self-esteem, fighting stigmas, acknowledging the darkness, and helping them find the light.
I believe that giving people with mental illness profound compassion, genuine interest in their specific goals, and patience in guiding them toward their desired outcomes, allows them to feel empowered to drive their treatment plan. People with mental illness deserve to be treated with abundant respect, dignity, and grace.
Incorporating cognitive behavioral therapy and integrative holistic health along with medication helps to create individually tailored treatment plans for mental health. I primarily work with those with mood and anxiety disorders, ADHD, and chronic mental illness. I also have a special interest in helping patients that face minority issues particularly in the LGBTQA+ and BIPOC communities.
My goal is to be a change agent to improve mental health care. Continuing education and staying current on psychiatric medications and treatments is a priority to me as well. If you are interested in experiencing a whole person approach to mental health care in St. Louis Park, MN, you can request an appointment and check out our patient resources today.
I am a board-certified mental health nurse practitioner with 10 years of mental health experience, and I completed my Doctor of Nursing Practice degree at the University of Minnesota. Outside of practicing medicine, I enjoy spending time with my family and two cats, Bruce and Sanchez. I like to discover and cook new recipes.
Being politically active is also important to me. I advocate for people with mental illness at the national and state level. I also have the opportunity to educate and inform legislators on mental health issues of concern to improve the care we can provide. I'm determined to decrease barriers to receiving mental health treatment.
An initial consultation is an important first step on your personalized path to wellness at West End Consultation Group in St. Louis Park, Minnesota. Book your first appointment to get started.