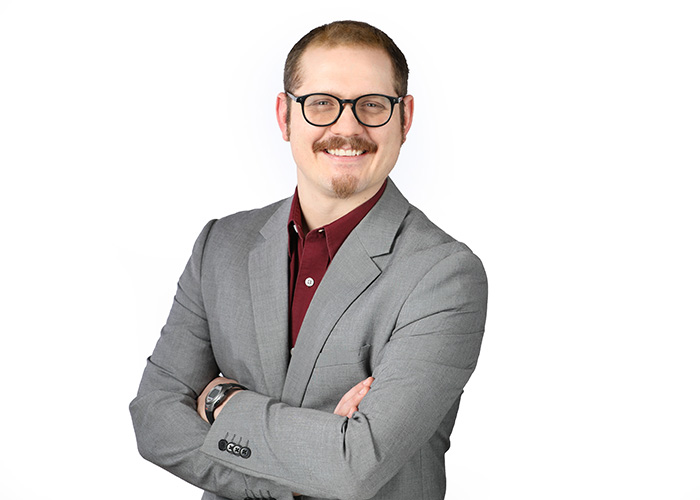 Daniel J.L. Durbin, MPAS, PA-C
Dan is a licensed PA (Physician Assistant) specializing in psychiatry. He completed his PA training at Saint Catherine University and holds a bachelor's degree in biology and mathematics from Luther College. His greatest joy stems from helping his patients thrive and achieve their optimal physical and mental health. As an avid lifelong learner, he is excited to be a part of the expanding fields of psychiatry and psychology.
Evidence Based Comprehensive Treatment Plans
As a clinician, he strives to collaborate with each patient to create a comprehensive treatment plan that incorporates a variety of evidence-based healing modalities that may include psychotherapy, exercise, dietary changes, medications, behavioral modifications, positive psychology, and even spirituality (broadly defined), if desired. He particularly enjoys utilizing narrative therapy and cognitive behavioral therapy with his patients.
Dan always conducts a thorough medication review for each patient to ensure their medications are safe and appropriately dosed. When using psychiatric medications, he tries to target the specific symptoms that are most bothersome to his patients. He also investigates and screens for medical disorders that can cause psychiatric symptoms.
Psychiatric Specialties 
In his practice, Dan is especially interested in treating patients with mood disorders, anxiety disorders, sleep disorders, obsessive-compulsive disorder (OCD), ADHD, and substance abuse disorders.
Mood Disorders
Substance Abuse
Interests and Professional Societies
When not practicing medicine, Dan enjoys outdoor activities, home improvement projects, reading, playing traditional music, and spending time with his family.
Dan is an active member of several professional societies, including the American Academy of PAs, the Minnesota Academy of PAs, and the Association of PAs in Psychiatry.