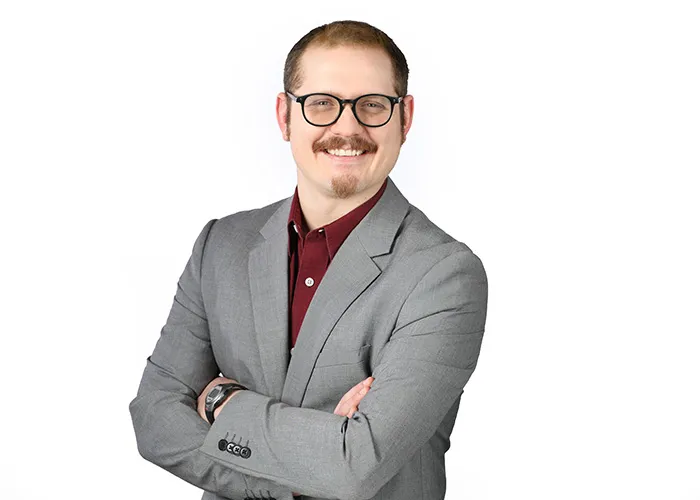 Daniel J.L. Durbin, MPAS, PA-C
(he/him/his)
Are you looking for an evidence-based treatment plan that's comprehensive? My name is Daniel Durbin, and I collaborate with my clients to create a comprehensive plan that incorporates a variety of healing methods. This plan may include medications, supportive psychotherapy, exercise, dietary changes, behavioral modifications, and even spirituality (broadly defined), if desired.
My greatest joy comes from helping my patients thrive and achieve their optimal physical & mental health. As an avid lifelong learner, I enjoy being a part of the expanding fields of psychiatry and psychology and helping adults with their mental health. If you are looking to speak with a psychiatry specialist in St. Louis Park, MN, my colleagues at West End Consultation Group and I are ready to help, and you can request an appointment today.
For each new patient of mine, I always conduct a thorough medication review to ensure your medications are safe and appropriately dosed. When using psychiatric medications, my goal is to target the specific symptoms that are most bothersome. This thorough review also investigates and screens for medical disorders that can cause psychiatric symptoms, so we can focus on overall health.
I enjoy utilizing narrative therapy and cognitive behavioral therapy. I primarily work with those with mood disorders, depression, anxiety disorders, sleep disorders, obsessive-compulsive disorder (OCD), and ADHD.
I am a licensed Physician Assistant, specializing in psychiatry, and I completed my PA training at Saint Catherine University. When I'm not practicing medicine, I enjoy outdoor activities, home improvement projects, reading, playing traditional music, and spending time with my family.
An initial consultation is an important first step on your personalized path to wellness at West End Consultation Group in St. Louis Park, Minnesota. Book your first appointment to get started.