Managing and Treating Adult Depression Disorders
Treating adult depressive disorders is unique to the individual and  includes a combination of medication management, psychotherapy, and/or lifestyle changes to help manage symptoms.  It is important to see a psychiatric provider who understands the nuances of treating depression. Depression is often present with other psychiatric conditions which impacts the choice of medications. For some individuals, therapy is a necessary component of depression treatment, that may be used in combination with psychiatric medications.
Finding the Right Medication for Treating Depressive Disorder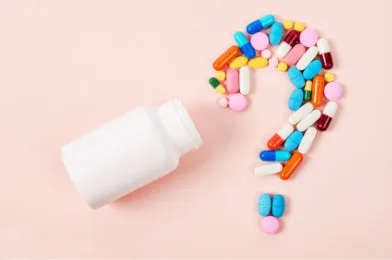 When indicated, medications are an important aspect of treating depressive symptoms. The type of medication, dosage, potential side effects, alcohol use or substance abuse can impact how well medication works for an individual. For example. An incorrect dose may prevent the medication from working properly or cause adverse side effects. Each of these concerns will be carefully evaluated by the psychiatric provider.
It is important to discuss depression medication with your primary care provider and psychiatric professional to find the most effective solution for managing depressive symptoms. Never skip doses, adjust dosing, or abruptly stop taking medication as it poses a serious risk to your physical and mental health.
Managing Depression with Psychotherapy and Lifestyle Changes
In some cases, medication alone cannot effectively manage depression symptoms. Psychotherapy, including cognitive behavioral therapy and interpersonal therapy, is an important part of the journey to mental wellness. These therapies help identify personal behavioral/thought patterns and how personal relationships or life changes may be contributing to depression. Finding ways to work through issues is a valuable approach to managing depressive symptoms. A personalized treatment plan may also include lifestyle recommendations about exercise, alcohol or substance abuse, and other factors that can impact mental wellness.  
Our psychiatric specialists will fully assess all potential causes impacting depressive symptoms and formulate a comprehensive plan to best meet your needs.
Schedule a Depression Consultation with One of Our Psychiatric Specialists
We provide care in an empathetic, non-judgmental and warm manner, emphasizes a comprehensive assessment for an accurate diagnosis and precise treatment of various psychiatric illnesses, including Adult attention deficit hyperactivity disorder (Adult ADHD or ADD), mood and anxiety disorders, psychotic disorders, attention disorders, insomnia, amongst other psychiatric illnesses. Contact us today to schedule an appointment.